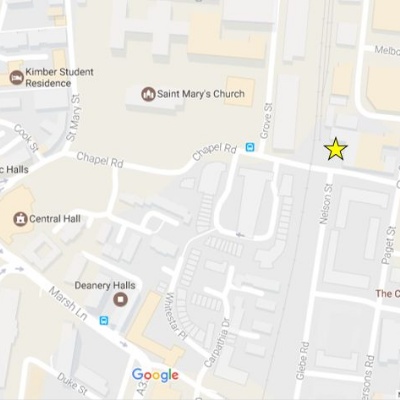 Agreement Reached on Location of Hope Community School, Southampton
Heads of Terms have been agreed that will see the transfer of land for a new primary school to be built on 20-25 Chapel Road, SO14 5GL. The proposed school will be based in a new, purpose built facility with space to accommodate 420 children. The school plans to open in September 2017.
The site will be closely located to New Community Church at Central Hall, the partner church for the new school.
The next step will be to design the facility and secure planning permission.
It is proposed that the school will start in a temporary site for the first year, whilst the permanent site is being developed. This temporary provision will be designed to the appropriate standards for school purposes and will be very local to the permanent site. Final details of the temporary site are currently being decided and further details will be announced as soon as they have been confirmed.
Mary Rouse, the Trust's Project Director said: "We are delighted to have reached this milestone for the school and to be able to offer new facilities to the local community."
As soon as designs for the new school are available the Trust will share this information.
Hope Community School will undergo a public site consultation in the New Year and the Trust would welcome feedback from parents, businesses, community organisations and residents during this period. The survey will be available on this website, www.hopecommunityschool.org.
The Trust has already held a number of open days and community events for families and the community to meet the team and ask any questions. A further date has been set as part of the school's public site consultation process:
Tuesday the 31st January, 1-2:30pm at Central Hall, St Mary's Street, Southampton, SO14 1NF.
Paul Weston, Chair of the New Generation School Trust, said: "We are really excited that this building will be created for learning. We look forward to families not just applying to the school, but working with us to make it a real community hub."
If your child was born between September 1st 2012 – August 31st 2013 they will be ready to start school at the same time that Hope Community School opens. To find out more about this exciting school or to apply for a place at Hope Community School please contact our Pupil Recruitment Co-ordinator Claire.rodgers@hopecommunityschool.org or visit the application page here.