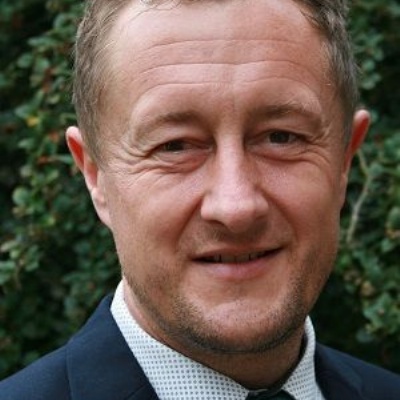 HCS Southampton's Principal Designate, Mr Wright
Hope Community School is pleased to announce the appointment of Steve Wright as the Principal Designate for the planned opening of Hope Community School, Southampton.
Steve is currently the Deputy Headteacher for St Edward's Church of England VA Primary School in London, where he is responsible for Teaching and Learning, Assessment and Curriculum. Steve will take on the role of Principal Designate from January 2017 to ensure that we remain on track with meeting the requirements for the pre-opening phase and establishing the Trust's educational vision and plans. Steve's 19 years in education has included time spent as a Class Teacher and Middle Leader at a Primary and Junior school in Southampton and then as a Senior Leader at two schools in London.
Steve has a heart and passion for educating children and is looking forward to continuing working within the vision and ethos of Hope's educational offer.
Commenting, Steve Wright, said: "I am passionate about children becoming confident and articulate individuals who have the motivation, skills and character to be the movers and shakers of their generation. I believe all children are born with this purpose – a 'divine spark' – and it is up to everyone around them to fan that spark into flames.
As Principal Designate, I will use my commitment, energy and enthusiasm to help each pupil achieve, not only the highest educational standards, but also develop the motivation, skills and character to be true community pioneers." Steve is excited to be a part of the next phase of the Hope adventure and we will be organising a series of open days and events for families and local people to meet him and the school team. Hope Community School is resolute in providing the children whom we have the privilege to serve with high quality learning experiences and we know that the appointment of a high quality permanent Principal is vital to making this a reality.
Commenting, Paul Weston, Chair of the New Generation Schools Trust, said: "Our vision is to achieve excellent outcomes for children and the local community. We want to open a school which is the heartbeat of the community; reaching out to local families to increase children's aspirations and maximising each child's talents. Steve is an experienced educationalist who will be able to begin to establish the Trust's vision of creating an encouraging and inclusive school which extends into the community and creates links with local businesses."
Billy Kennedy, Chair of Governing Body Hope Council said: "We are really delighted to welcome Steve back to Southampton. The wealth of knowledge and skills he brings to the role, plus his sense of commitment will create a firm foundation for the school to grow from."
To find out more about this exciting school or to apply for a place at Hope Community School please contact our Family Liaison Co-ordinator or visit the school's website, using the address below:
Claire Rodgers (Family Liaison Co-ordinator)
W: www.hopecommunityschool.org
E: claire.rodgers@hopecommunityschool.org
M: 07872 068822