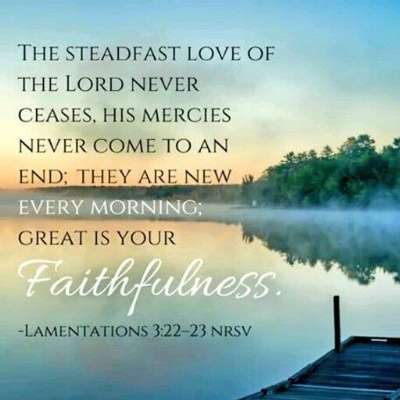 Thought For the Day
'The steadfast love of the Lord never ceases; His mercies never come to an end; they are new every morning; Great is Your faithfulness.' Lamentations 3:22-23
I have this verse written across my hallway, to remind me that every day is a new and unique day. In this season, I am finding it sad to think of the people I haven't seen, the things I haven't done, the fun times that I had planned that weren't able to happen. And it's sometimes scary to look to the future and what may happen tomorrow. So, instead, I am trying to focus on today and all the possibility, goodness and joy that could come with it.
Forget about the past, don't fear the future, just live to the max today, whatever that looks like for you!
Why don't you write a list with your child about the good things about today? They might surprise you with things you haven't thought of!