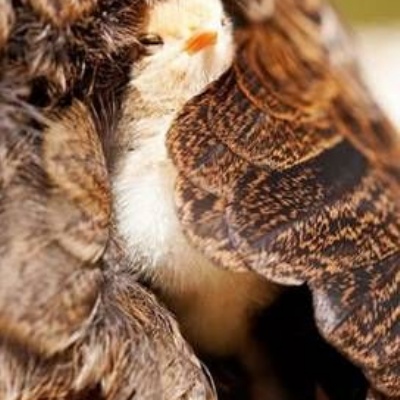 For hens or any birds their natural instinct is to protect their young in a safe place under their wings.
As I have been praying in these times, I have often been reminded of this picture.
In the Bible there are many songs and poems written about God. One of these is Psalm 91 where the writer likens God to a bird offering this kind of protection.
He says:
"Those who live in the shelter of the Most High will find rest in the shadow of the Almighty. This I declare about the Lord: He alone is my refuge, my place of safety he is my God and I trust Him.
For he will rescue you from every trap and protect you from deadly disease. He will cover you with his feathers. He will shelter you with His wings. His faithful promises are armour and protection." Psalm 91 vs 1-4
Notice the writer declares his trust in God. So why not today read out aloud the words of this Psalm to bring you encouragement and strength in these uncertain and worrying times.
Here is a modern version of the Psalm to listen to: