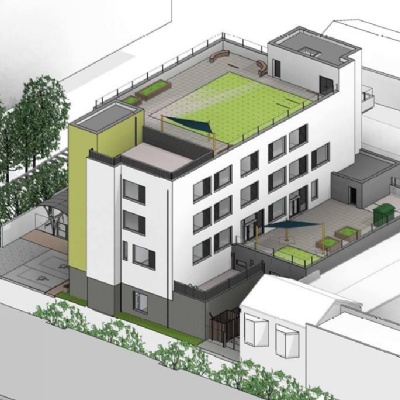 Planning permission submitted for the permanent site of Hope Community School, Southampton
Following DfE go ahead, planning permission has been submitted on the permanent site of Hope Community School, Southampton.
This is a significant milestone for the development of our permanent school. The school will be based on Chapel Road, Chapel Road, SO14 5GL. The site is close to the current school site in Central Hall, which is also the home of New Community Church, a partner of the new school. It is also easily accessible to families within the SO14 postcode that the school set out to serve.
Contractors have been working closely with the Trust to design a purpose built facility that will provide a safe and inspiring learning environment.
Mary Rouse, the Trust's Project Director said: "We are delighted to have reached this milestone for the school and to be able to offer another educational choice to the local community."
As soon as designs for the new school have been confirmed the Trust will share this information.
Hope Community School underwent a public site consultation in January 2018 which received a high level of responses. The Trust has also held a number of open days and community events for families and the community to meet the team and ask any questions. If prospective families or members of the community would like any further information they are encouraged to contact the project team.
Paul Weston, Chair of the New Generation School Trust, said: "We are really excited that a new facility for learning will be brought to the city. We look forward to welcoming not just the school families but the wider community into this space."
To find out more about this exciting school or to apply for a place at Hope Community School please contact our Family Liaison Co-ordinator Claire.rodgers@hopecommunityschool.org.