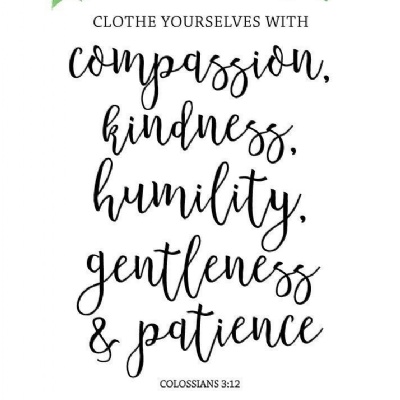 Our thought of the week about Gentleness comes from Flora Hinks, Next Generation Leader at New Community Church -
I wonder what your favourite thing to wear is? I could guess that yesterday it was an England top, but today....?!
Do you have a colour that looks good on you or one that you really should avoid?!
We wear clothes for all sorts of reasons. We wear them to protect us from the weather, as a uniform to say where we work or belong, for a team to say who we support, to make a fashion statement, or maybe to say something about our identity. I wonder why you're wearing what you've got on today?
In the Bible it says that we should clothe ourselves with GENTLENESS. You see, gentleness never goes out of fashion! We can wear it whatever team we support, or wherever we work, or whatever our identity is.
I wonder what clothing yourself with GENTLENESS could mean for you today? How can you choose to be GENTLE as you go through the day?