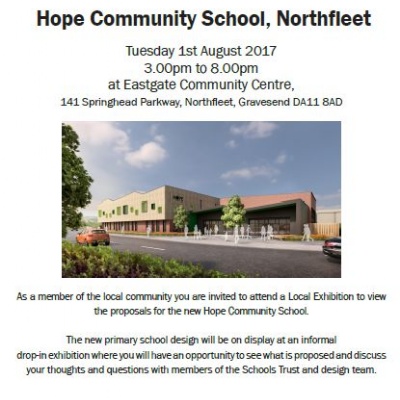 Please attend our local exhibition - 1st August 2017 to view plans for the new school
As a member of the local community you are invited to attend a Local Exhibition to view the proposals for the new Hope Community School, proposed to open in Springhead September 2018. The new primary school design will be on display at an informal drop-in exhibition where you will have an opportunity to see what is proposed and disuss your thoughts and questions with members of the Schools Trust and design team.
The session will be open 3pm - 8pm at the Eastgate centre, 141 Springhead Parkway, DA11 8AD.